Nebulae
Nebulas are an astounding creative process; they are the place where stars are born and also die. Because of the vast distances of space, when we study the stars, we are gazing into the past. As humans, we cannot yet perceive the lifecycle of these nebulas and their stars. To us, they are constant and unchanging. These embroideries are tiny interpretations of a space so vast it can't be conceived. Creating the shadowboxes transforms the unfathomable into tangible objects, forms that we can understand and possess, with shadows like our own. The silk fabric I use was once used in conservation as a backing for deteriorating manuscripts, before it was discovered that the acidic nature of the silk was destructive to the very manuscripts it was intended to protect. The choice of this material references both the creative and destructive nature of the nebulas.
Hand-embroidered silk on silk, mixed media.
Series in progress, 2013 - present. All pieces 10 x 10 x 1.75"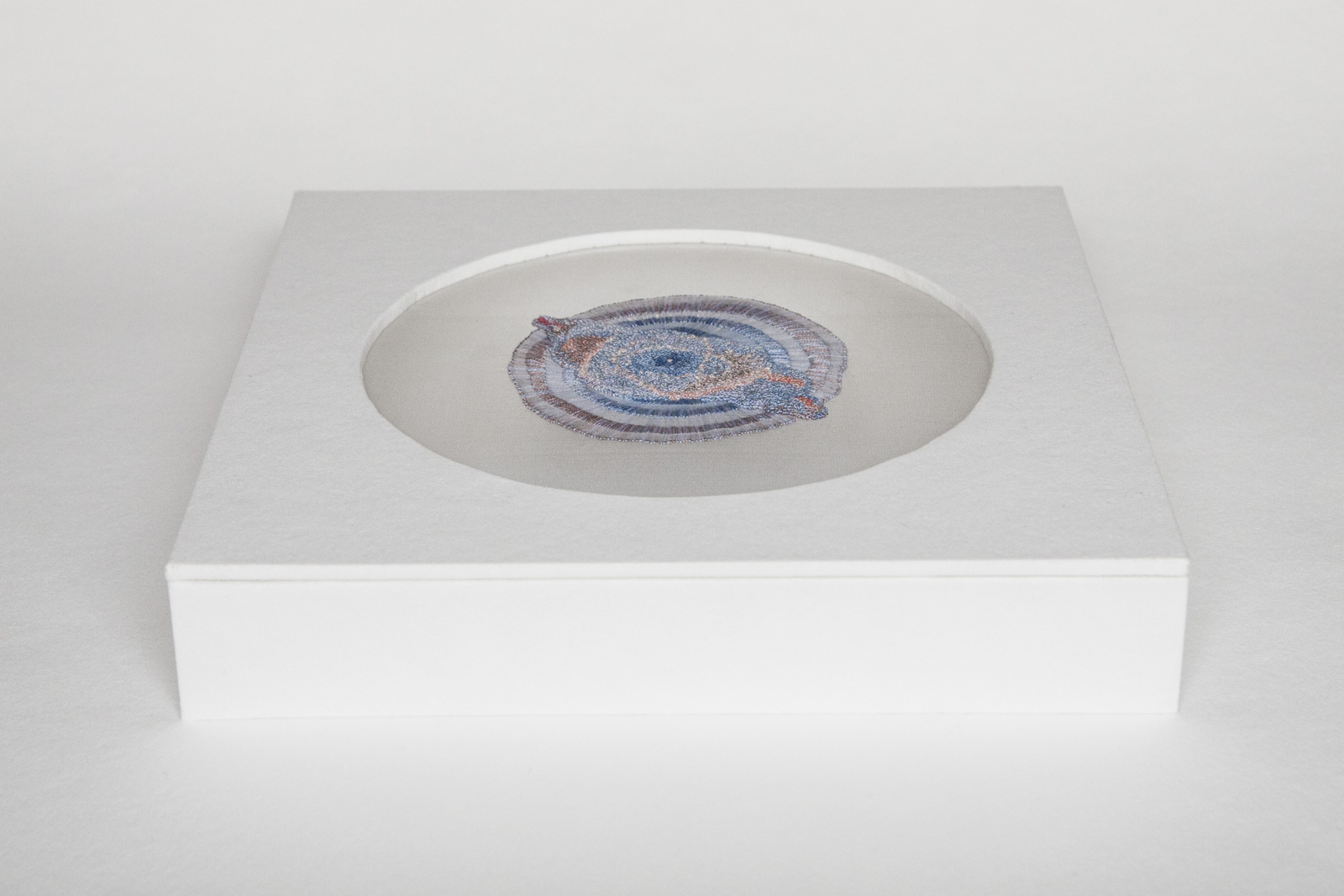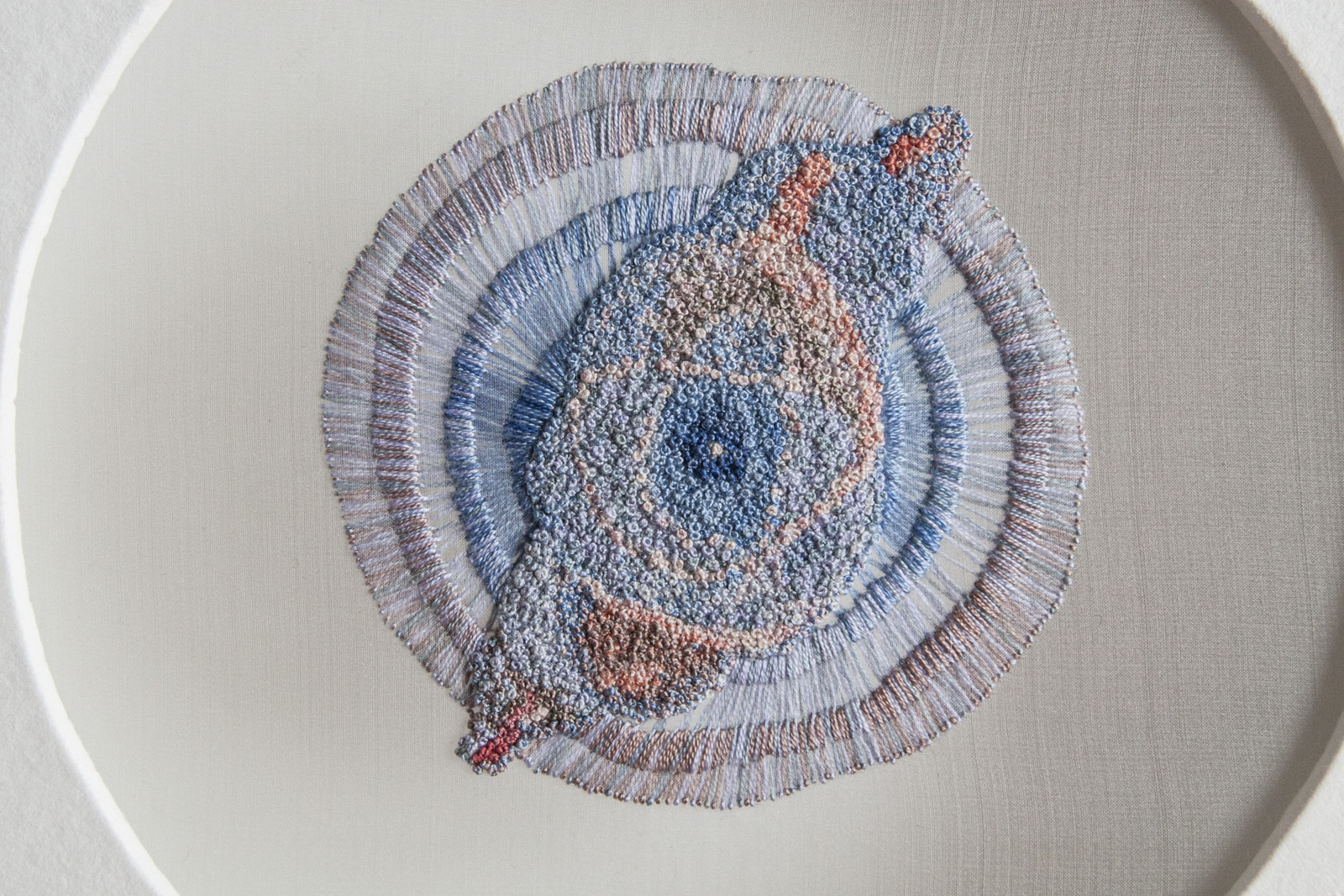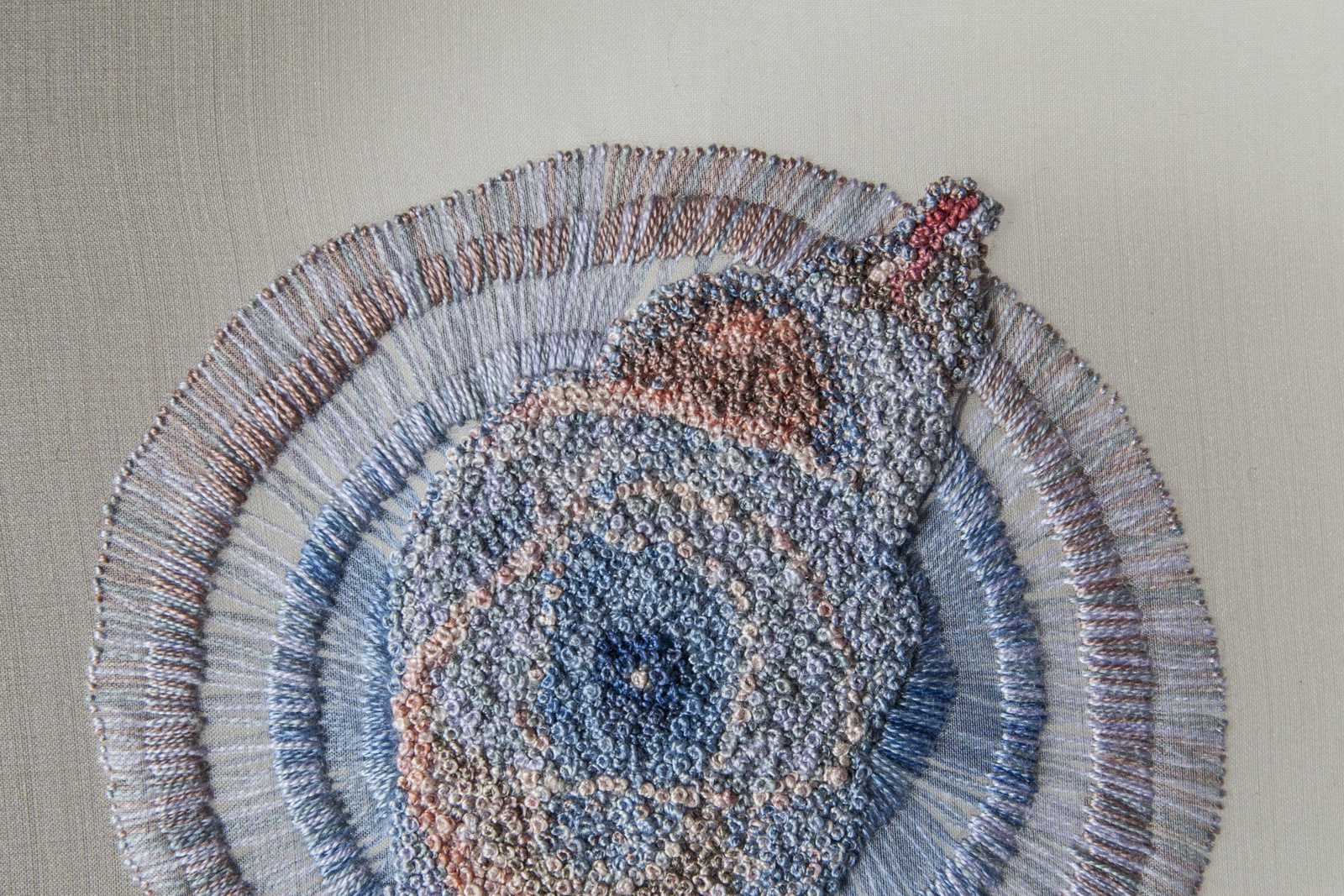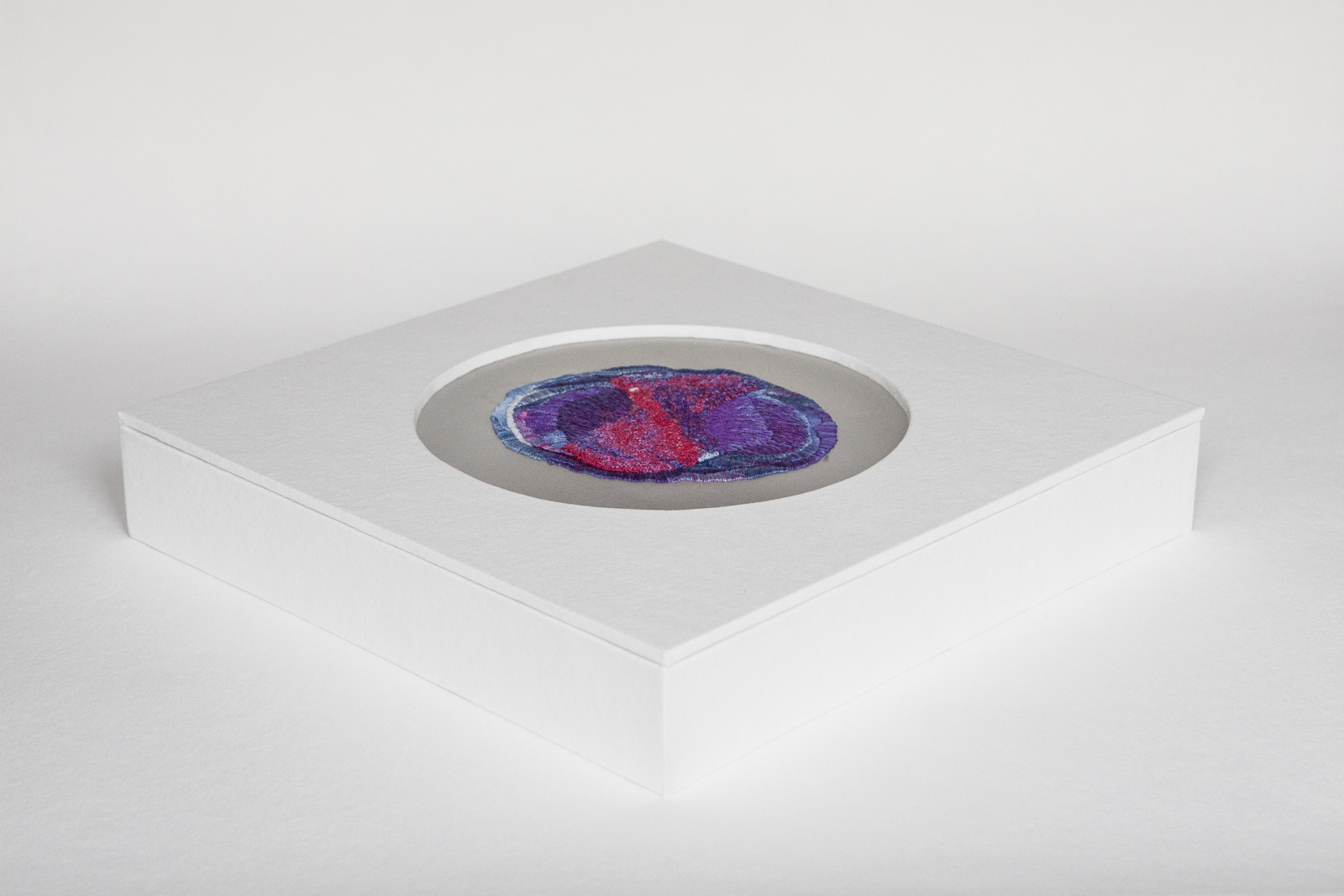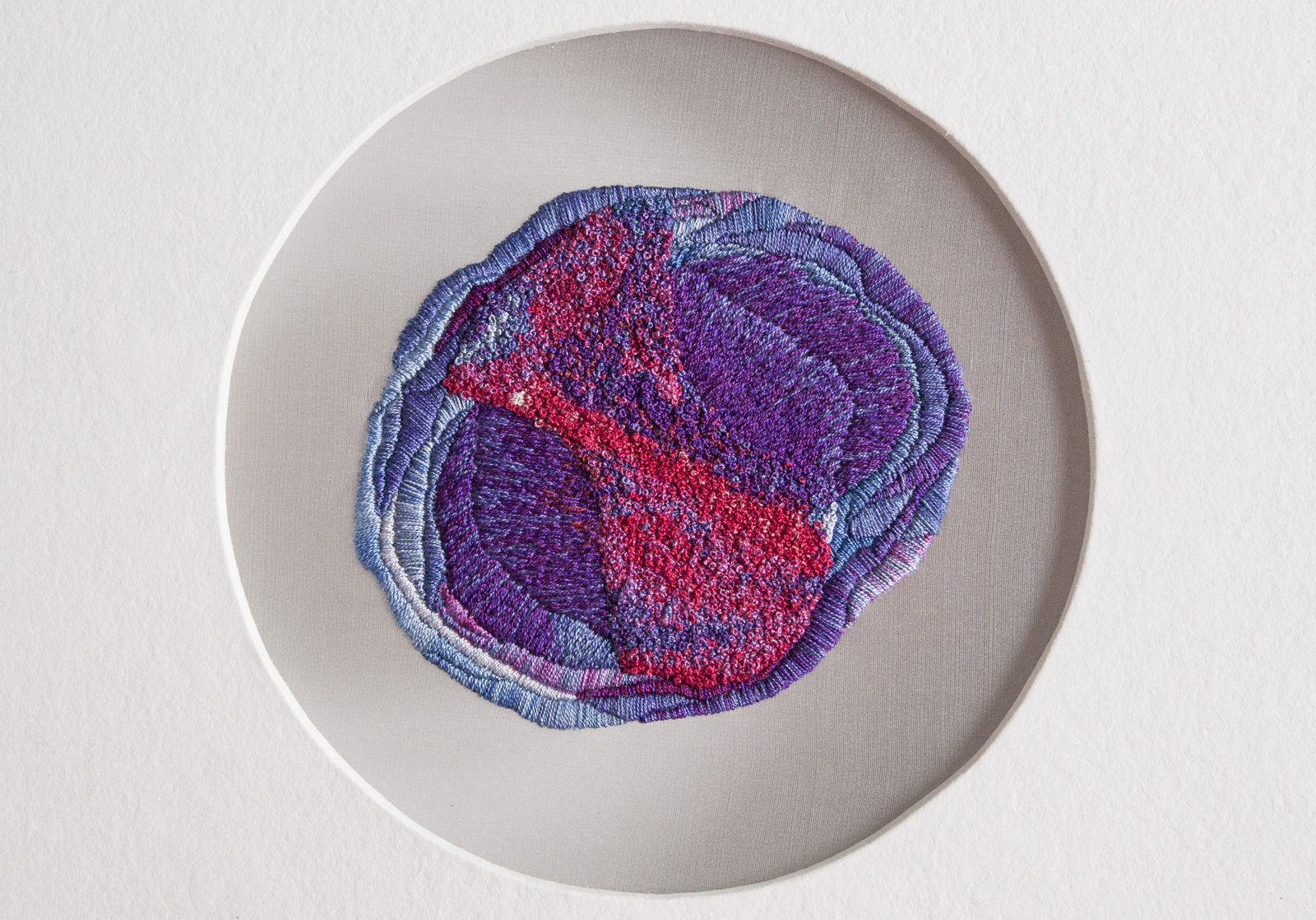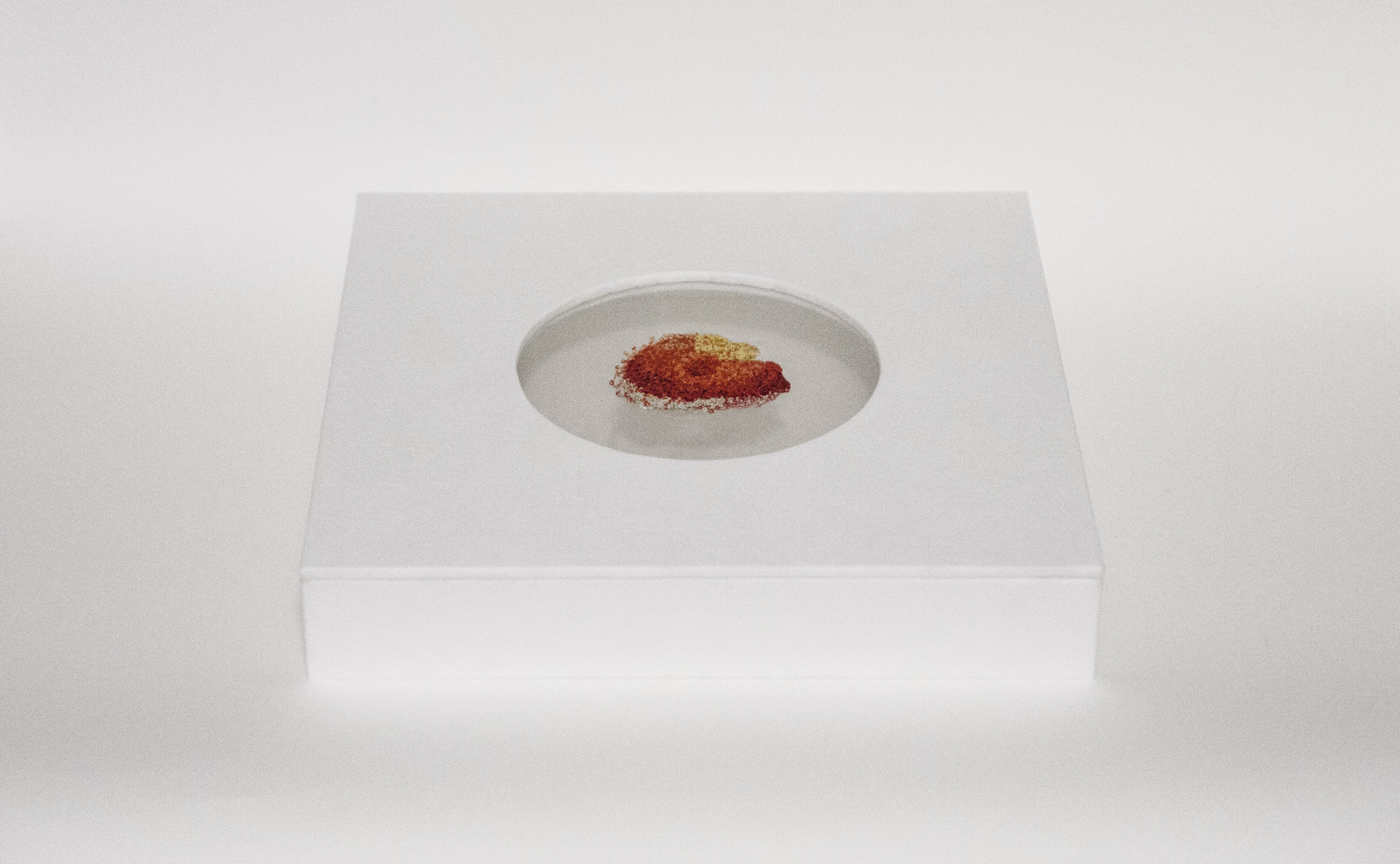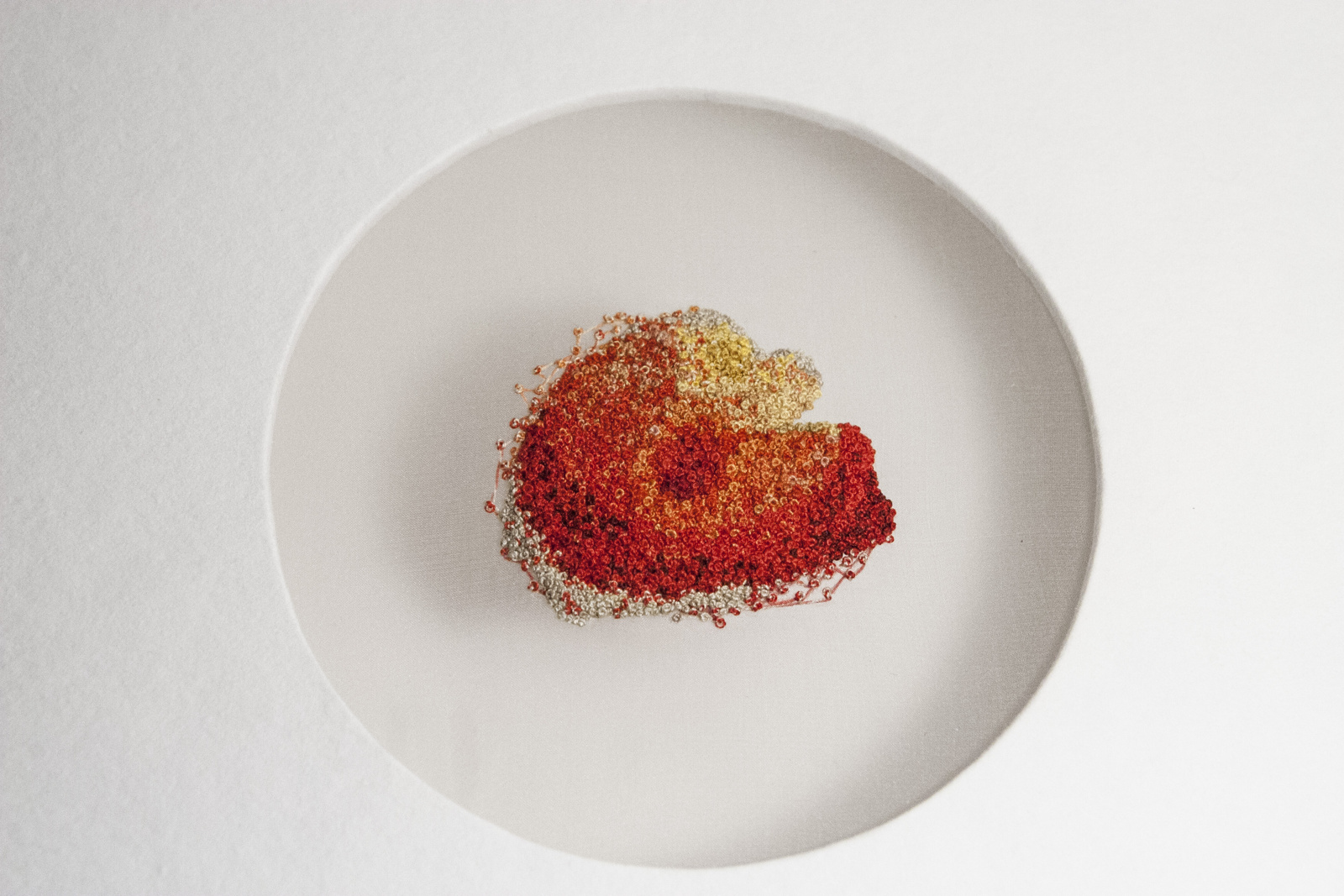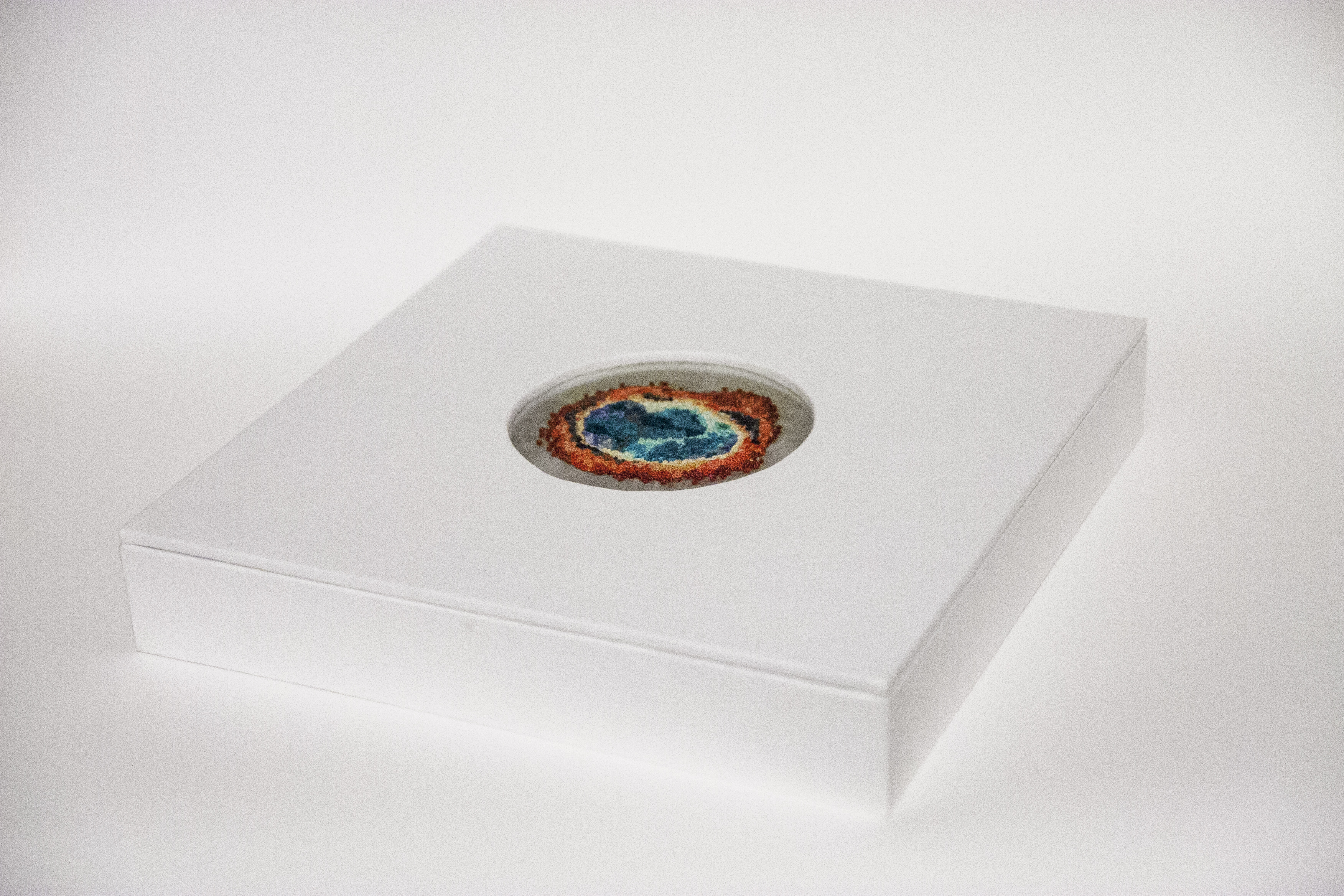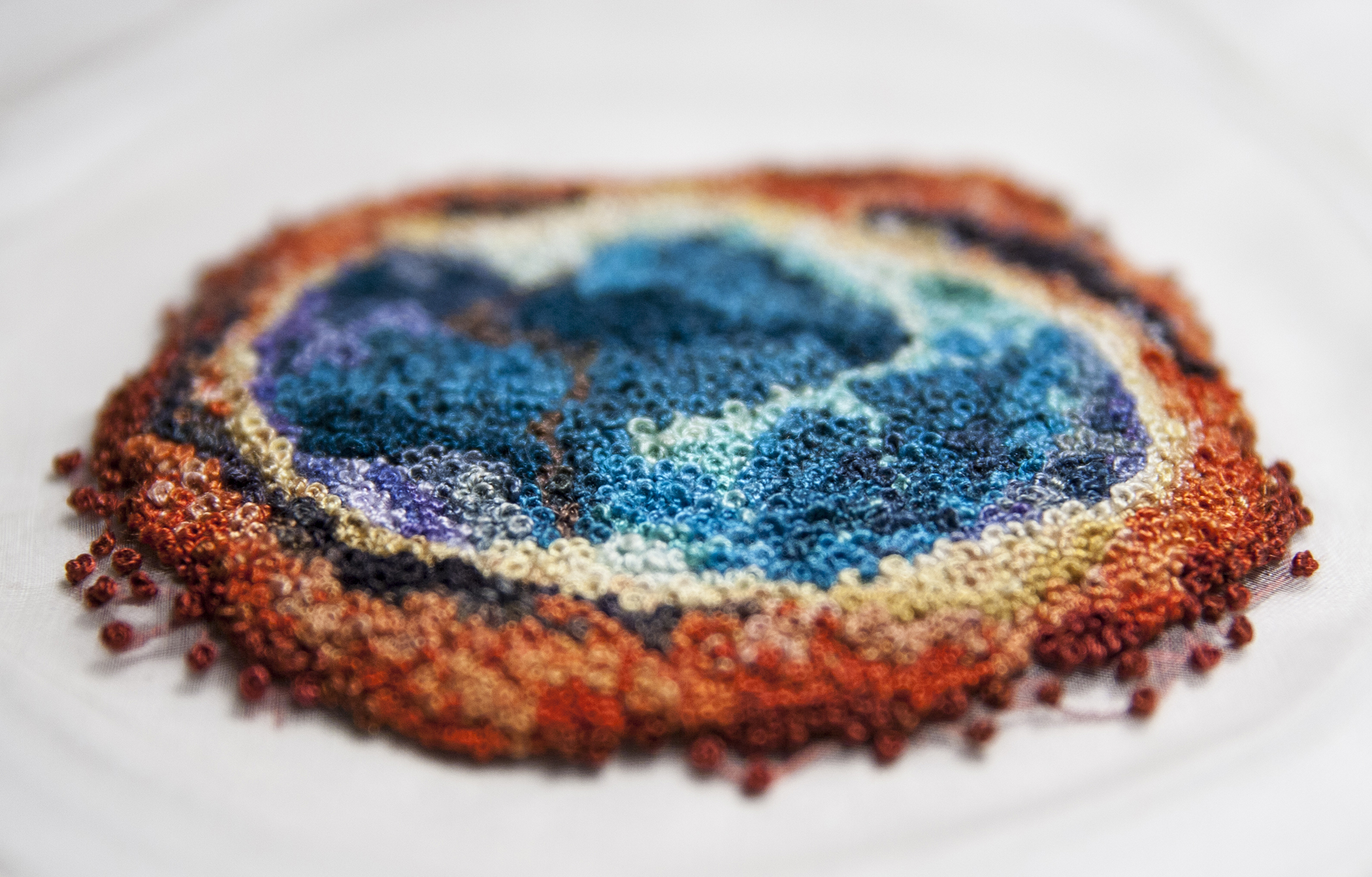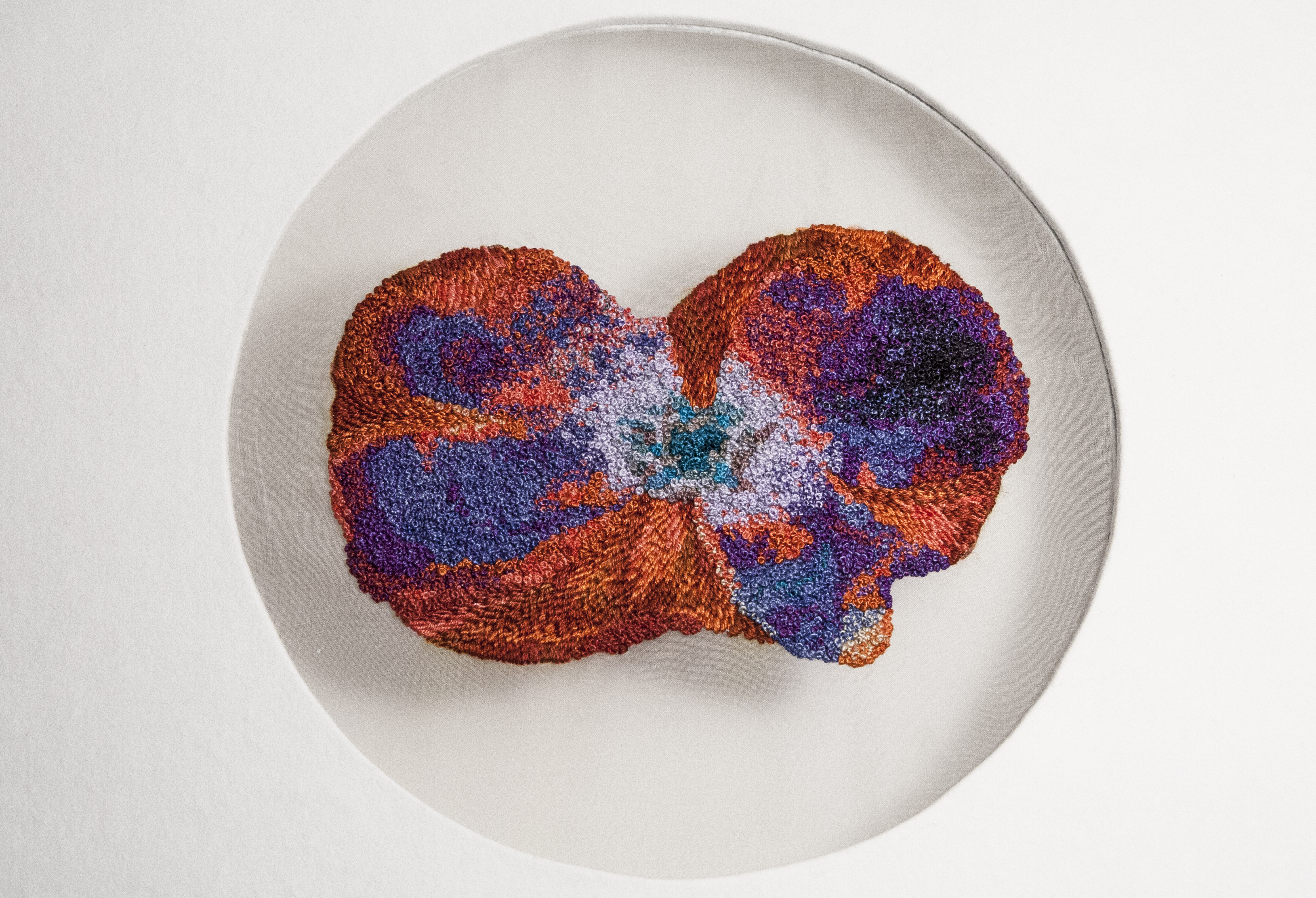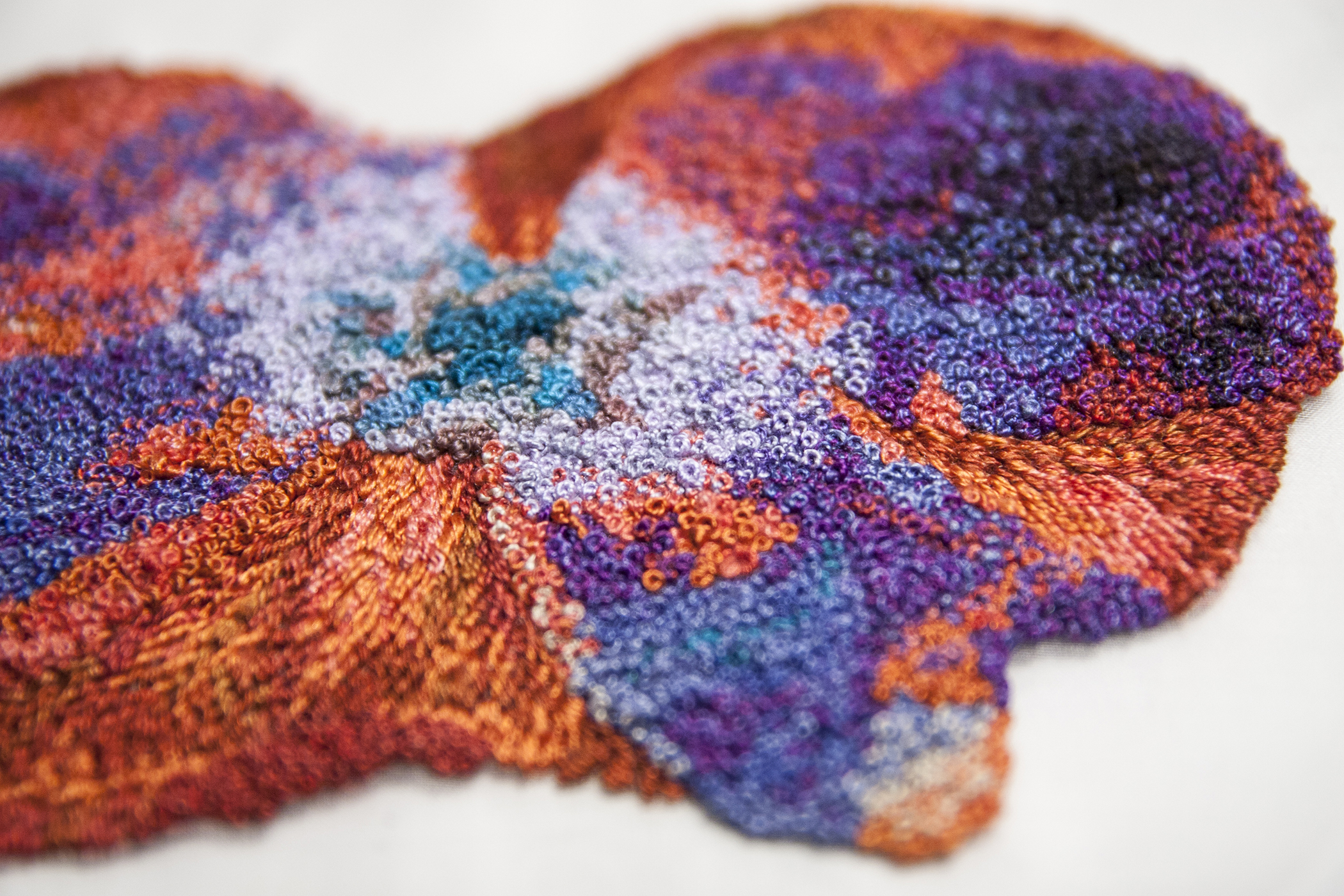 Back to Thumbnails
two thousand light-years away

two thousand light-years away

in the forever cold a dying star

in the forever cold a dying star

this is already extinguished

this is already extinguished

the first discovered yet still unseen

the first discovered yet still unseen

the first discovered yet still unseen

with this ending began the winds

with this ending began the winds

with this ending began the winds