personal statement: conservation and art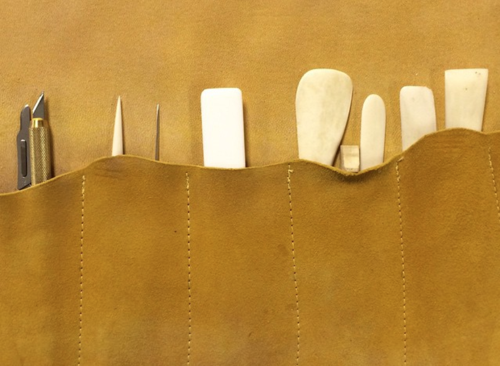 As a conservation technician, I believe we shape who we are by our connections with the past.
As an artist, my studio practice is largely interdisciplinary and relies heavily on time-intensive processes. These include the fiber techniques of embroidery and paper-making, as well as printmaking, bookbinding structures, and perhaps most importantly, the idea of process as content.
As a young photography student, my curiosity for learning and passion for structure and techniques convinced me that I want to work with books for the rest of my life. Conservation became a focus for my career through my passion for tangibility, my love of antiquarian objects, and the belief that we are joined through space and time to every person who has touched an object before us.
My artistic interests also revolve around space and time, but also our limited perception of both; these interests are represented through visual explorations of the universe that surrounds us. Many of my pieces observe the universe through the lens of the past. This contrast serves to highlight our modern technological era and our acceptance of disconnection through a growing withdrawal from reality. I counter this acceptance through the commitment of intensive hours relating to our struggle to find the answers. Repetitive motion represents the endeavors of humanity and our attempts to overcome our insignificance while serving as a reminder of our need for connection.
I would love to hear from you! [email protected] curriculum vitae Instagram: jerinpaulson
Conservation and artistic commissions are encouraged.