An example from the Bank of North America collection at the Historical Society of Pennsylvania - a thick pamphlet-sewn book. When this volume was pulled from the stacks, the pages were incredibly brittle and deteriorating.
book date: 1794 - 1796 book measurements: 12 x 13.5 x 1.5"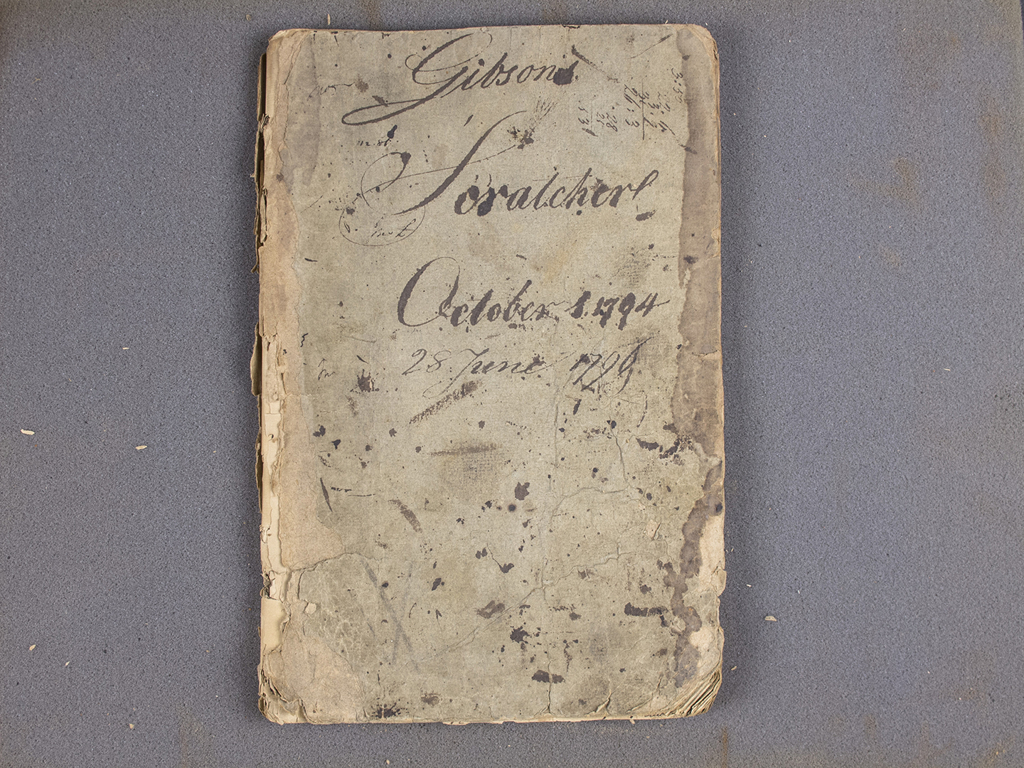 view of the front cover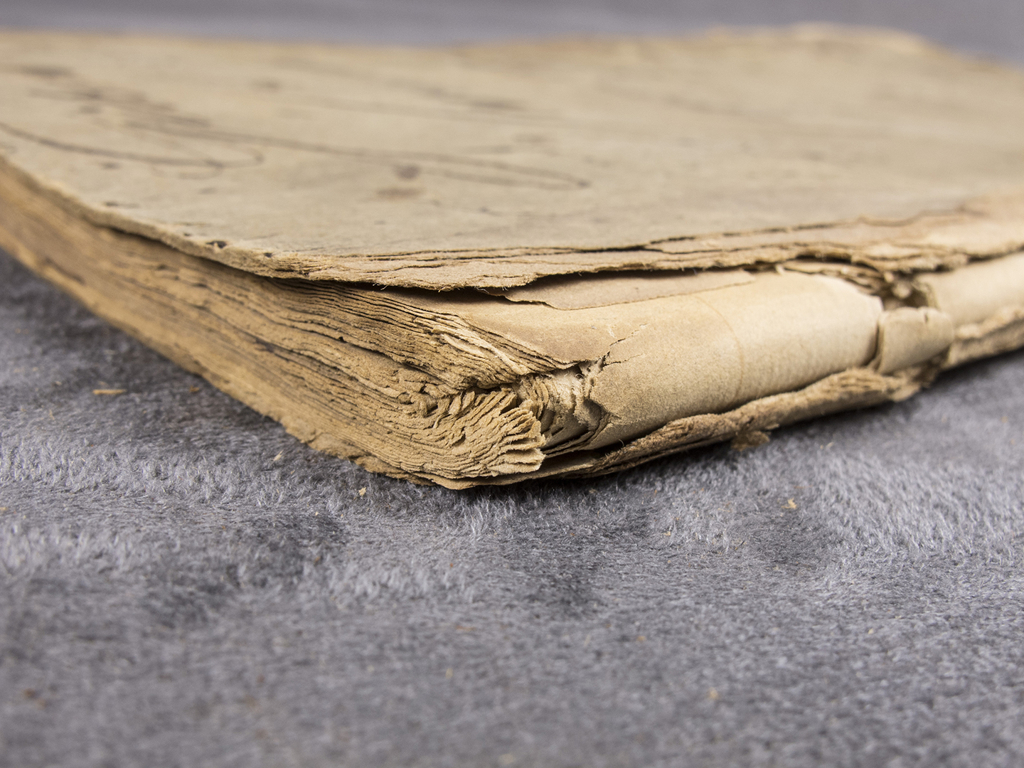 view of the spine at the head of the book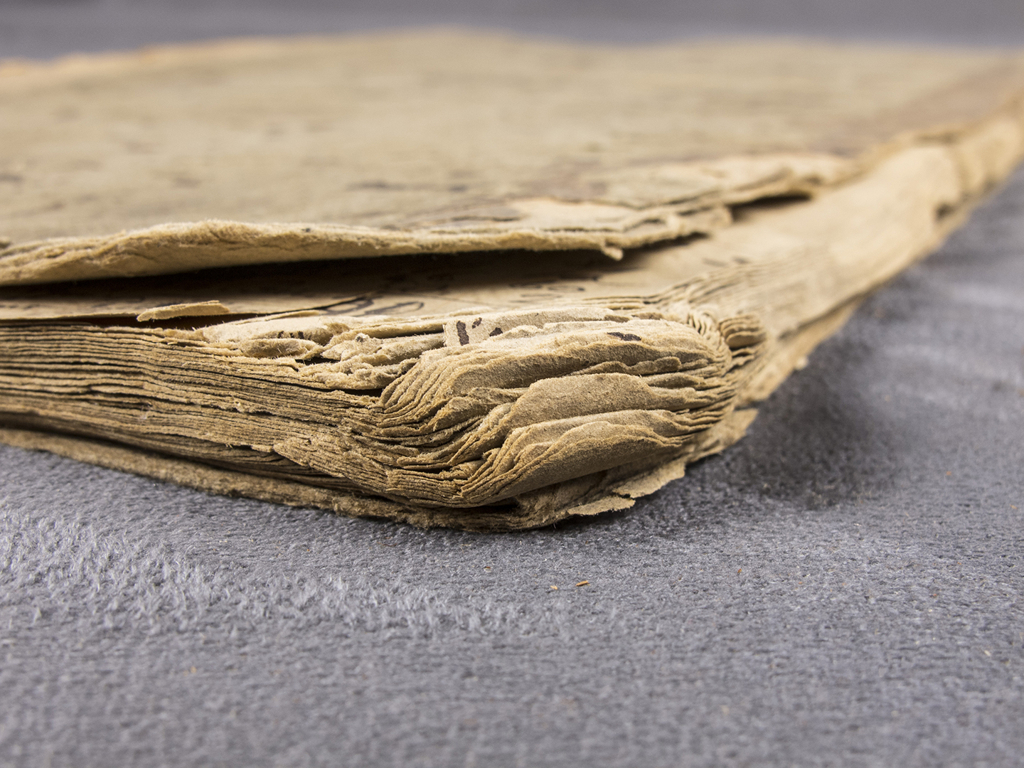 view of the foredge at the tail of the book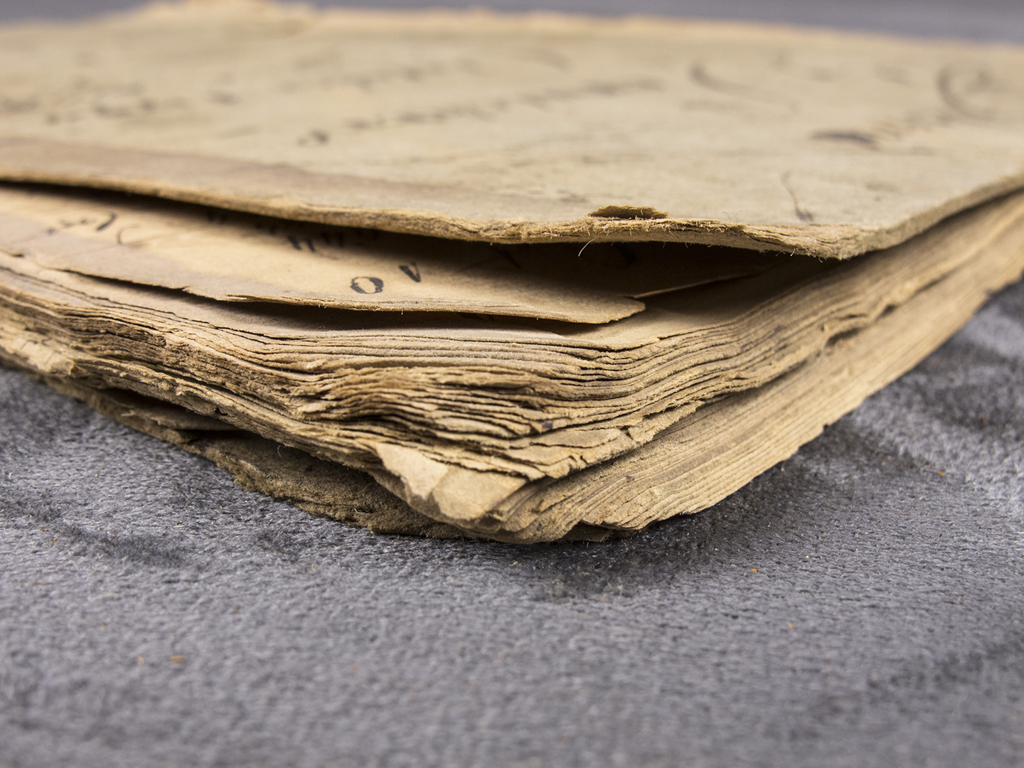 view of the foredge at the head of the book
The folios had split all along the sewing, and the sewing had broken. It was determined that the pages were too brittle to support a new sewing, and that another pamphlet-sewing should not be attempted.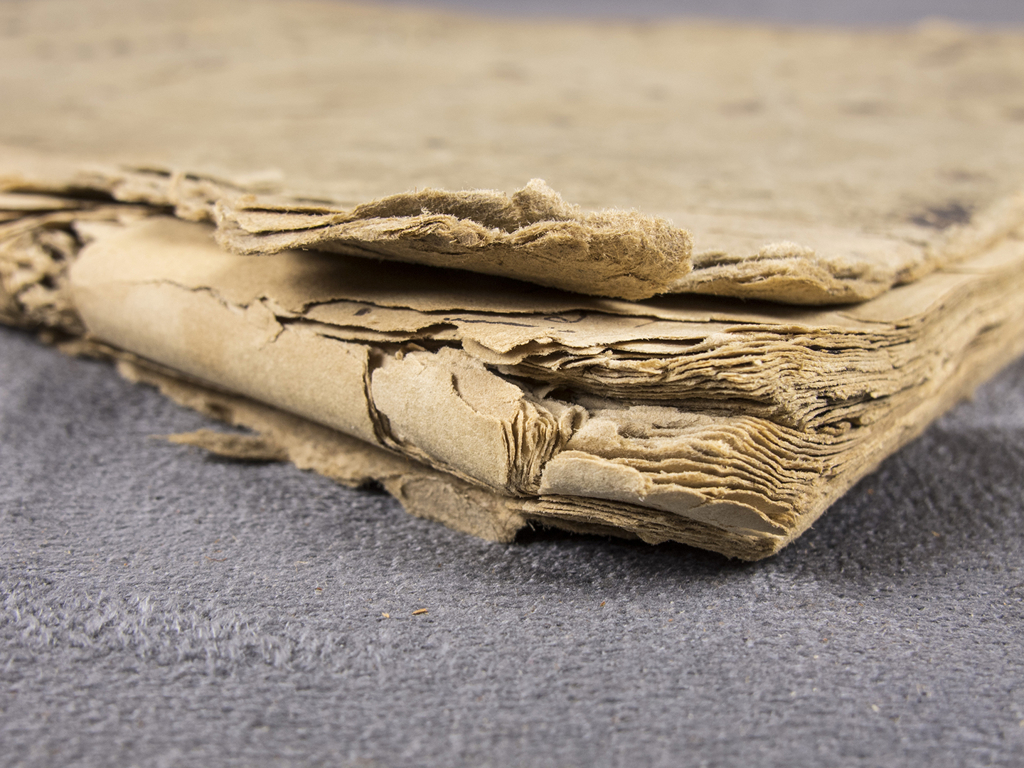 detail of the broken spine at the tail of the book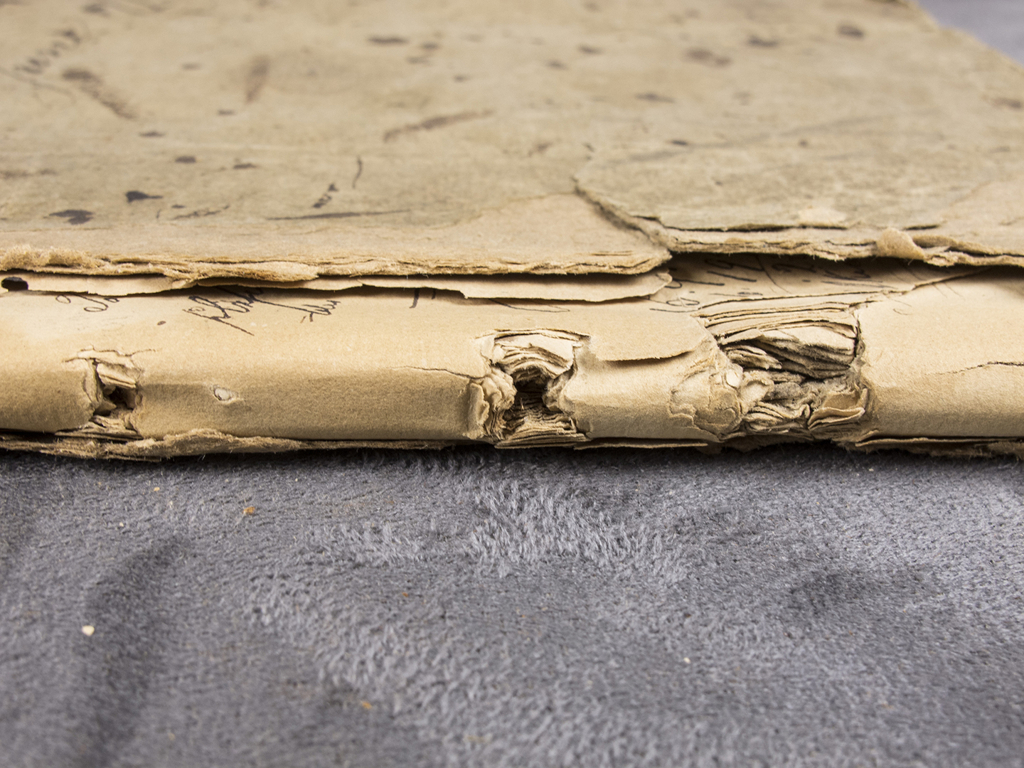 another detail of the fragile spine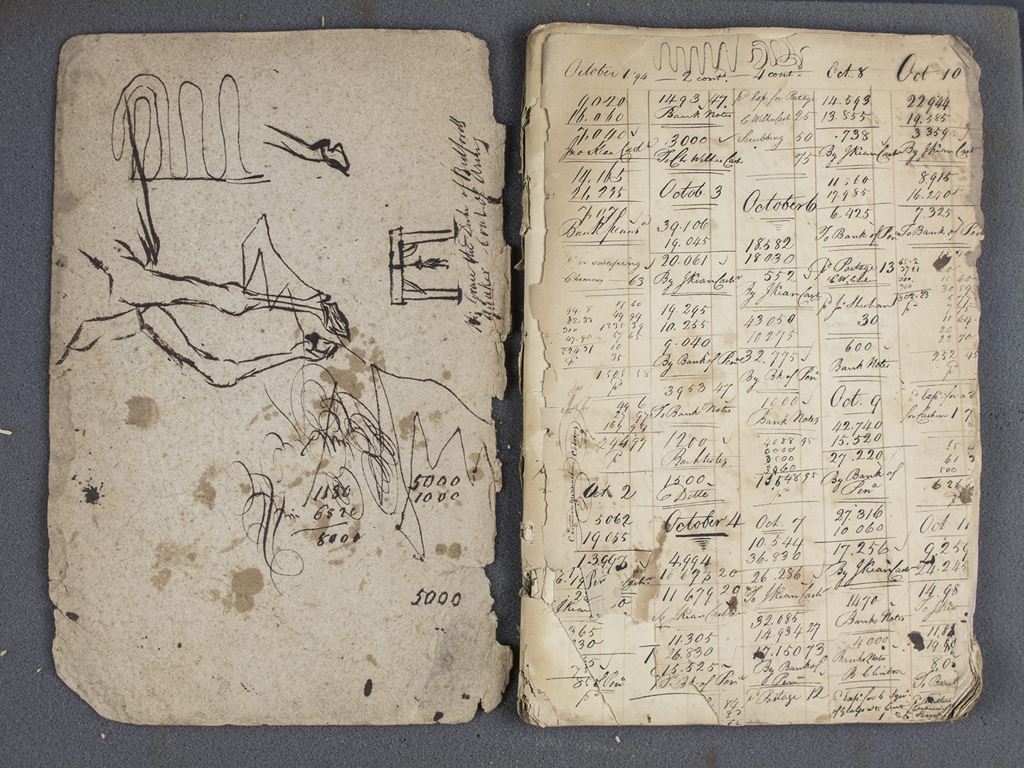 detail of the broken pamphlet binding, with sketch of a horse in the inside cover
The presence of iron-gall ink script in the gutters also discouraged an attempt to guard the folios for re-sewing. In discussion with the Director of Conservation, we decided to encapsulate the pages to prevent further deterioration.
First, tears in the manuscripts were mended using non-aqueous methods of Japanese tissue pre-coated with Klucel-g and activated with ethanol.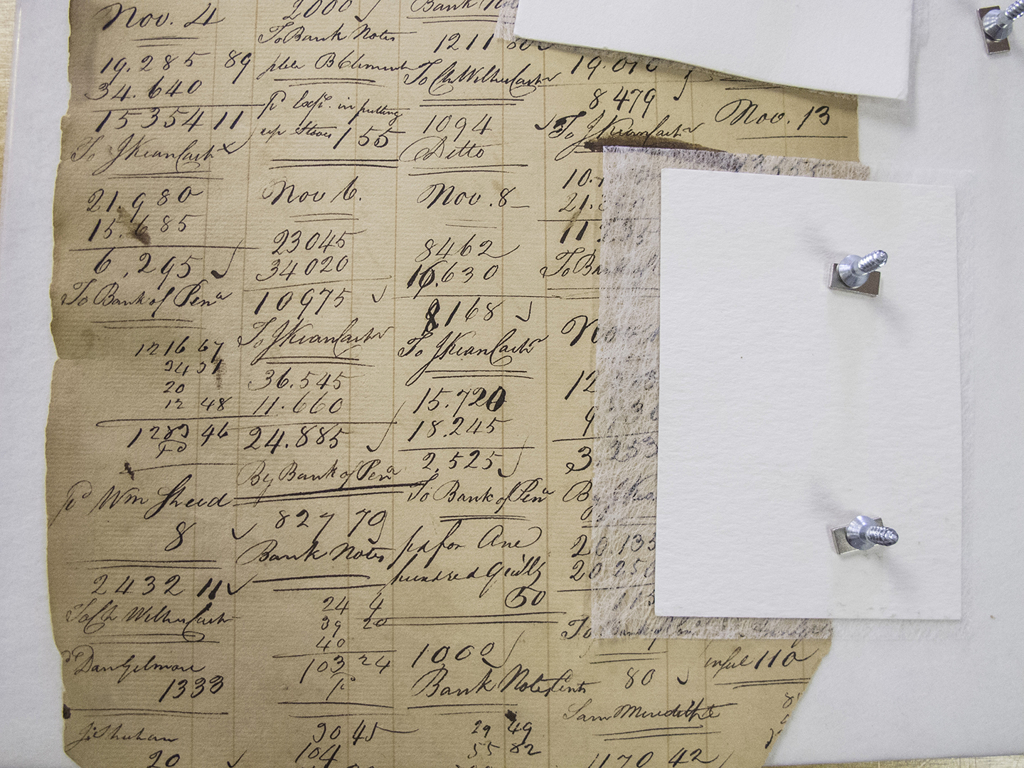 detail of manuscript tears being mended
After mending, the covers and loose folios were encapsulated in protective mylar sleeves using Bill Minter's ultrasonic welder. A wide gutter was given to each mylar sleeve, allowing the mylar pages to turn without stressing the fragile manuscript pages within.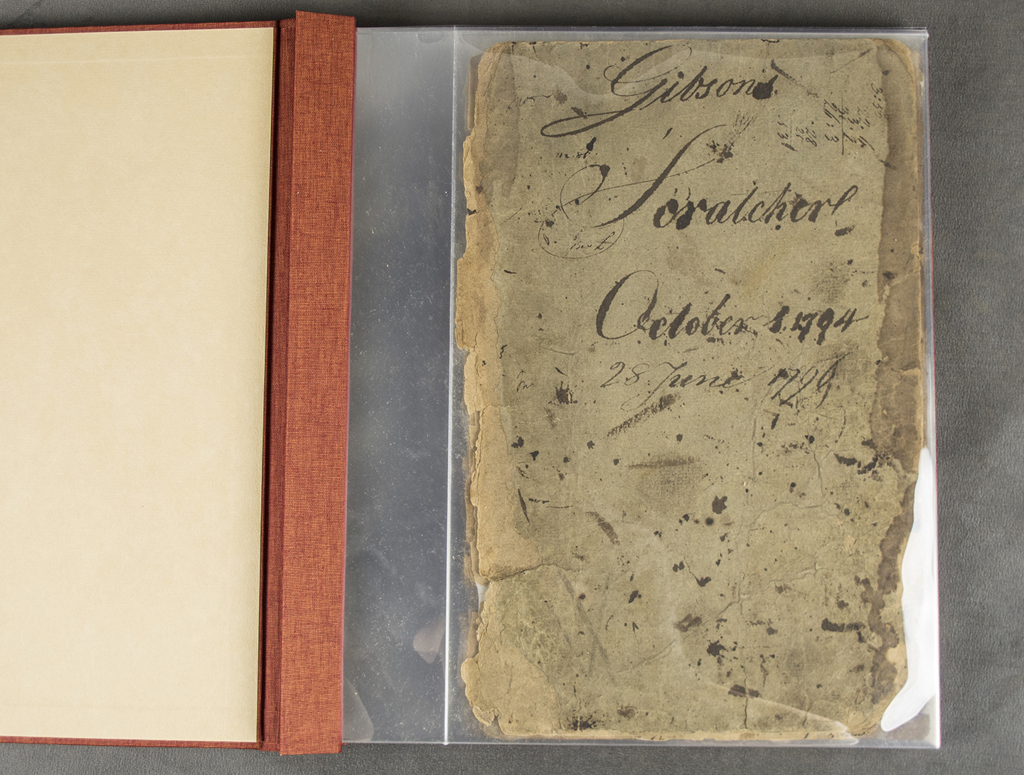 view of encapsulated cover in new screw-post binding, with wide gutter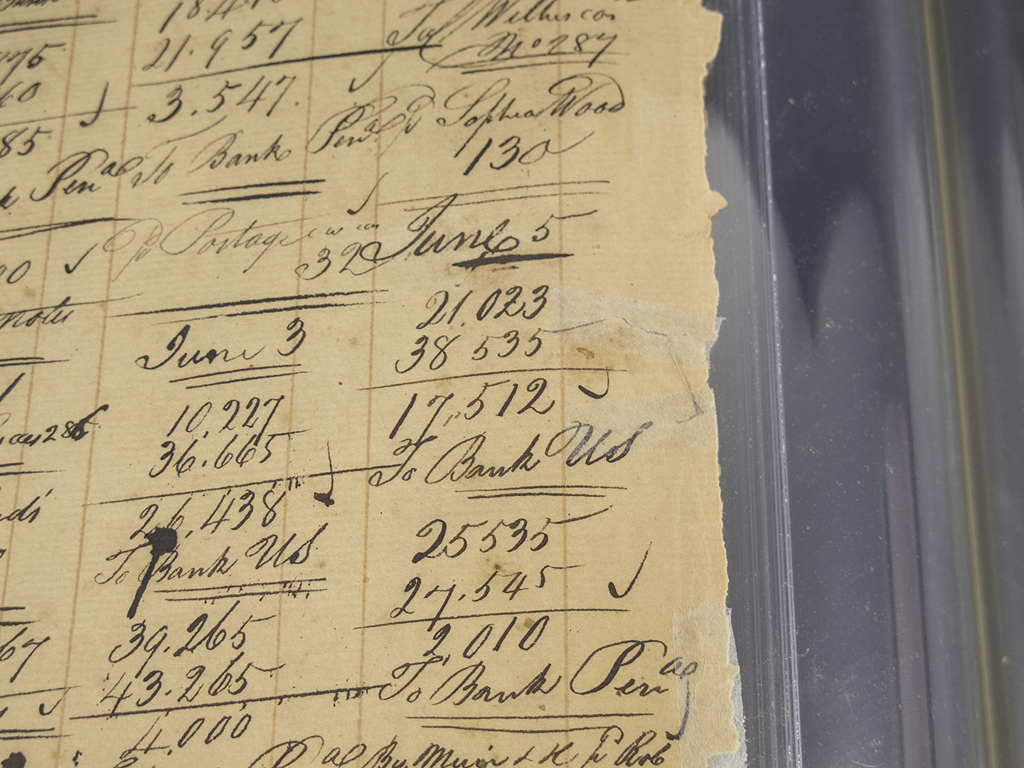 detail of mended tears
The screw-post covers were assembled using wheat paste and the following materials: bookboard, iris book cloth, 20pt card for an inset label frame on the front cover, and Bugra paper for the interior lining.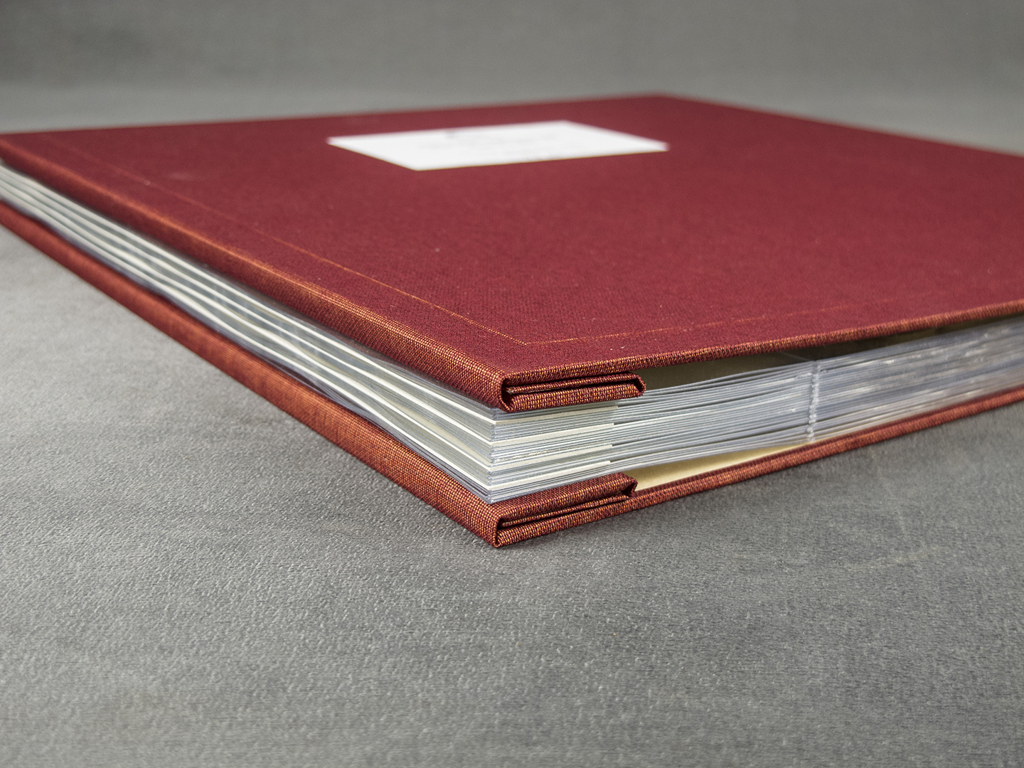 view of the screw-post spine at the tail of the book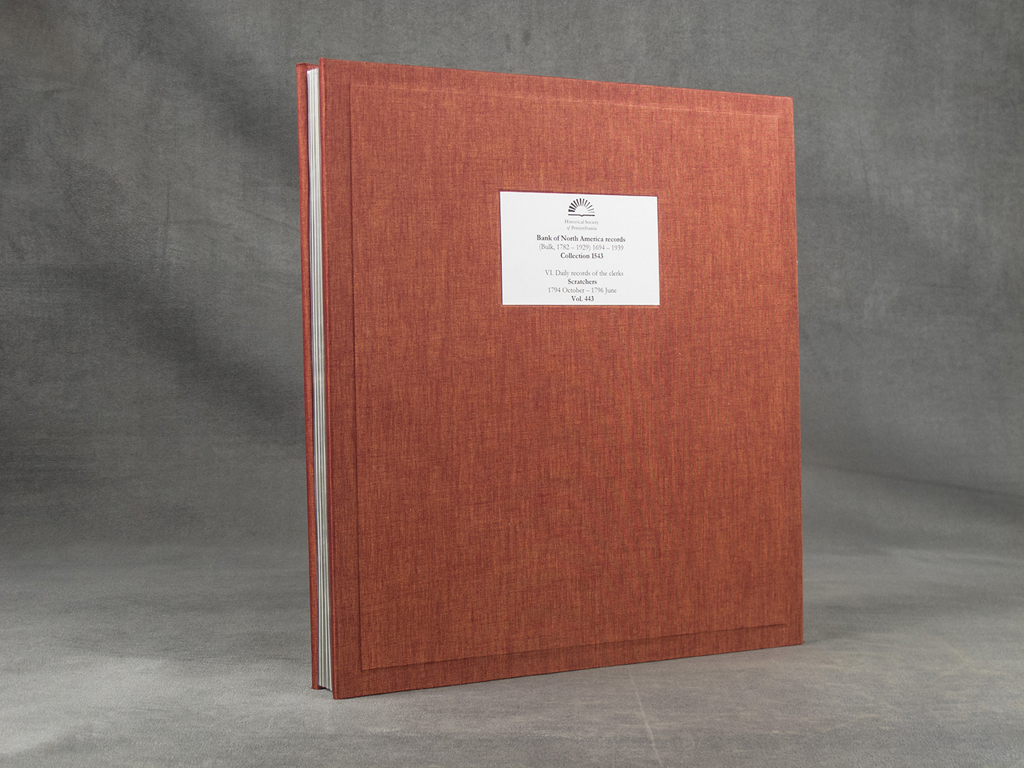 view of the completed screw-post binding with encapsulated pages