I was screaming and no one could hear.
An artist book comprised of handmade kozo paper and a hand-embroidered sound wave of my voice striving to overcome stuttering while reciting the title. The repetitive action of the embroidery relates to the daily struggle of a former stutterer to speak with clarity. This piece is the visualization of the daily battle to conquer my speech impediment – the successes and the failures, the internal struggle and the external symptoms, the journey traversed and the finish line perceived.
Handmade box housing book of kozo hand-embroidered with cotton thread, LED lights that illuminate the hole-punched title. In the collection of the University of Louisville.
Box is 4.5 x 4.5 x 3"
2011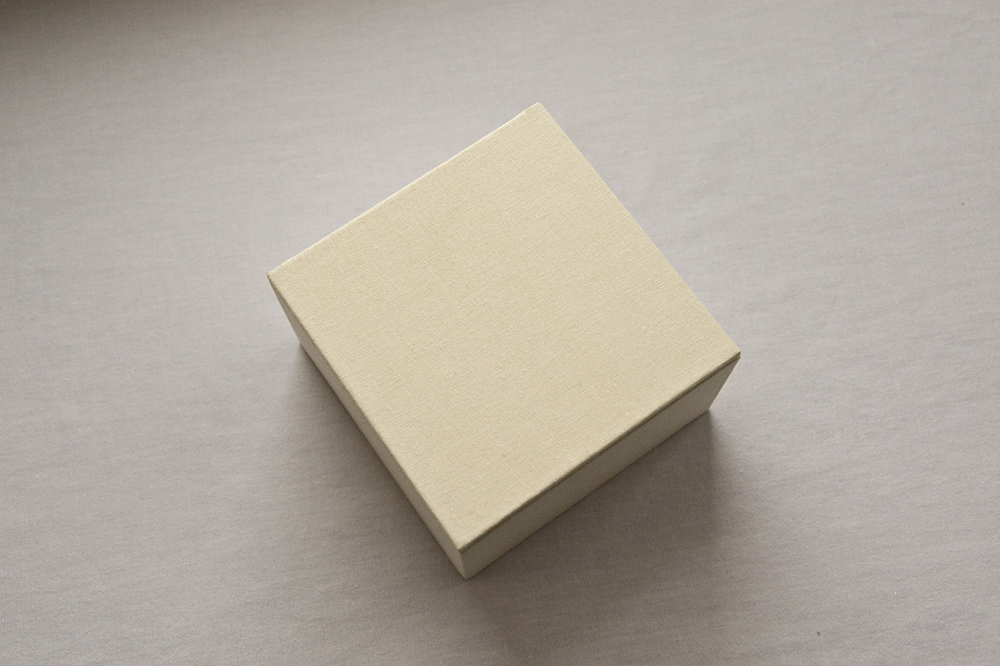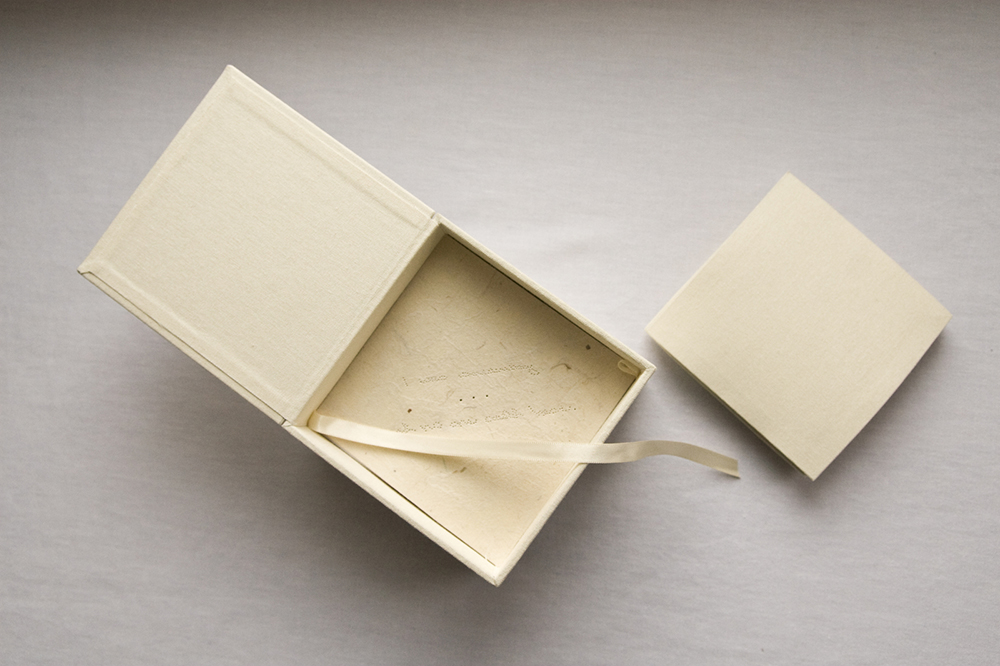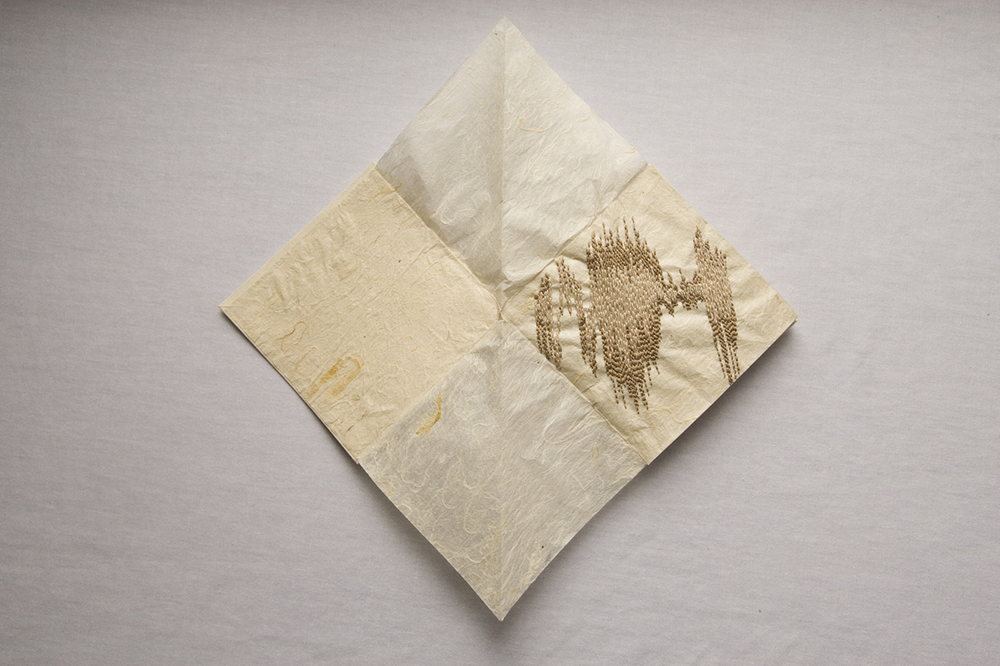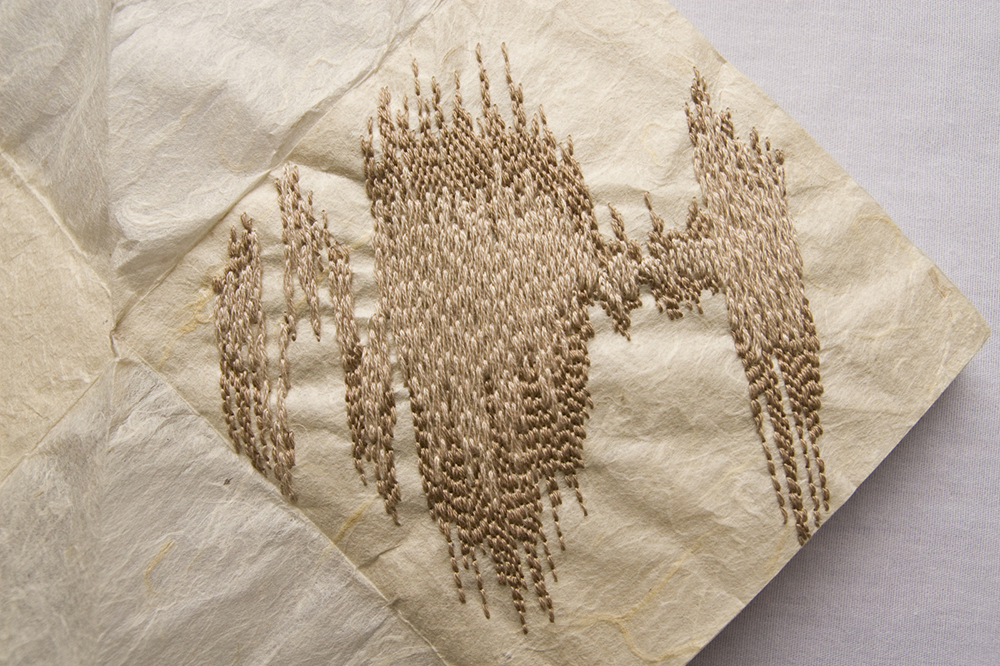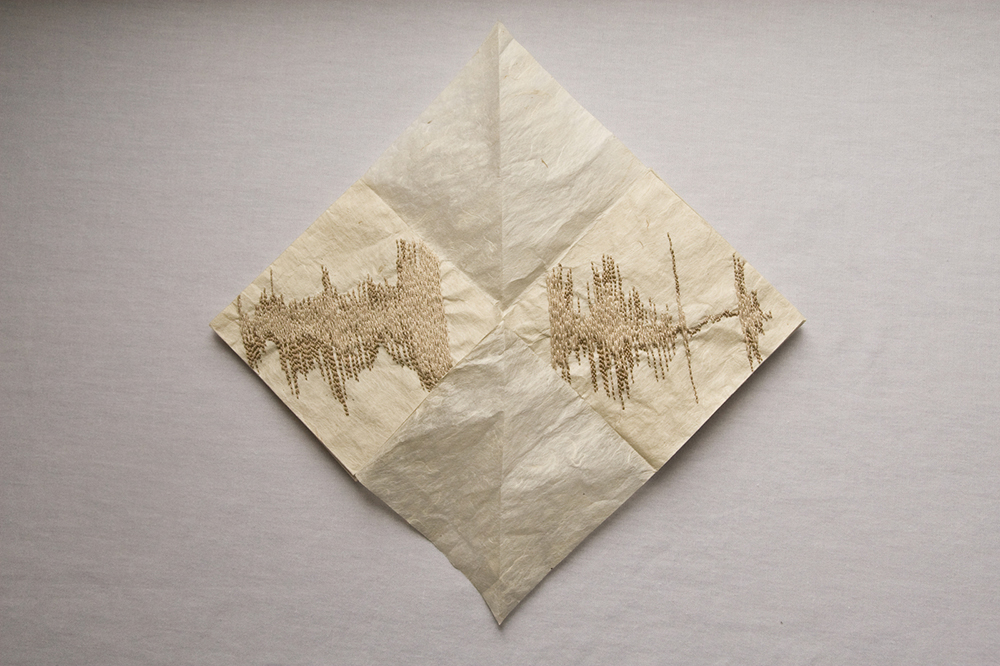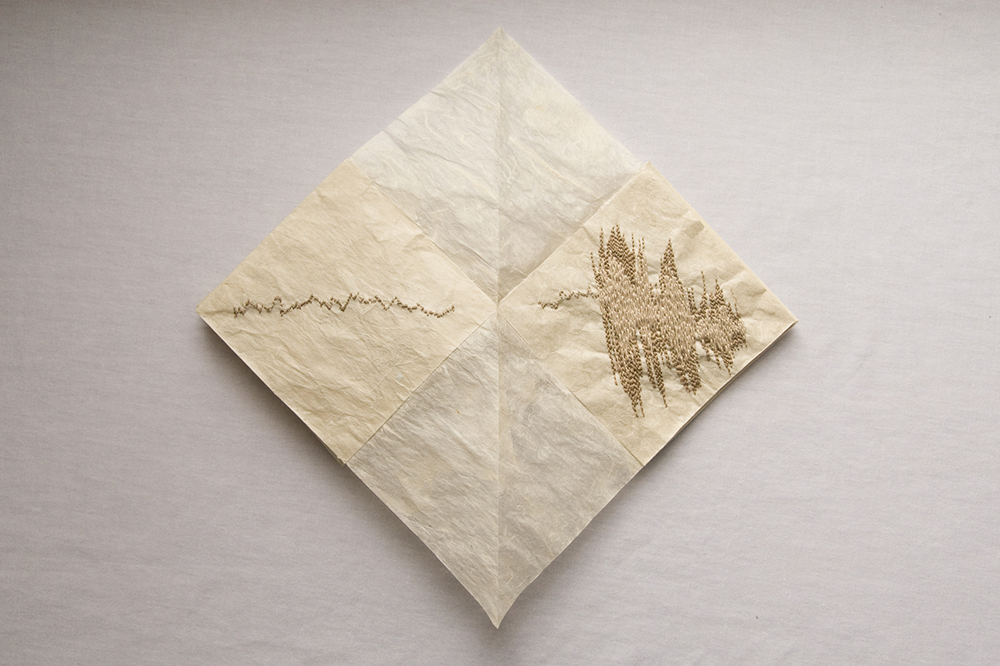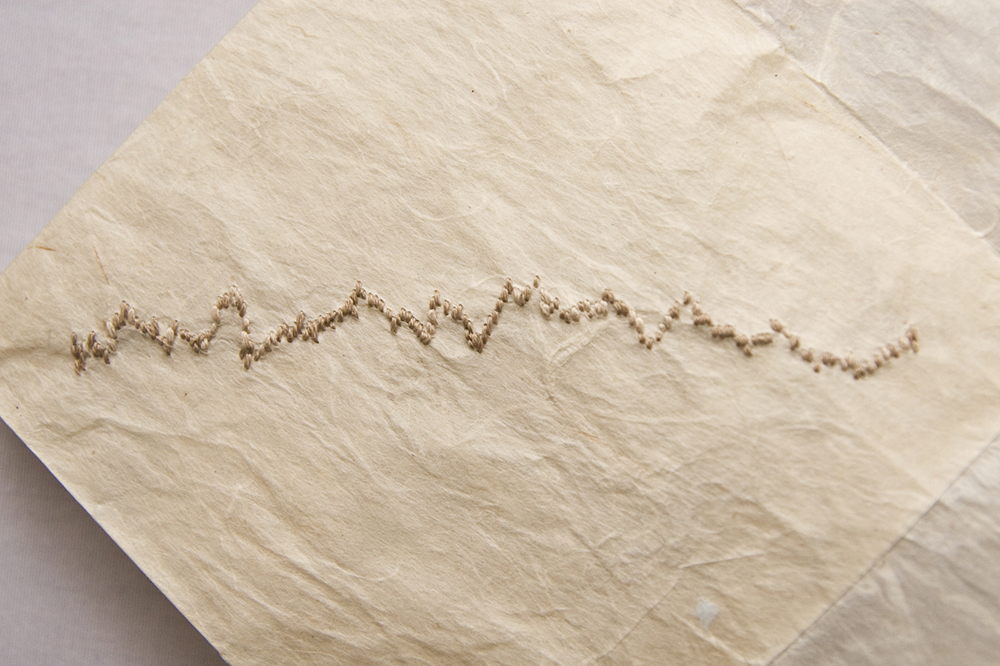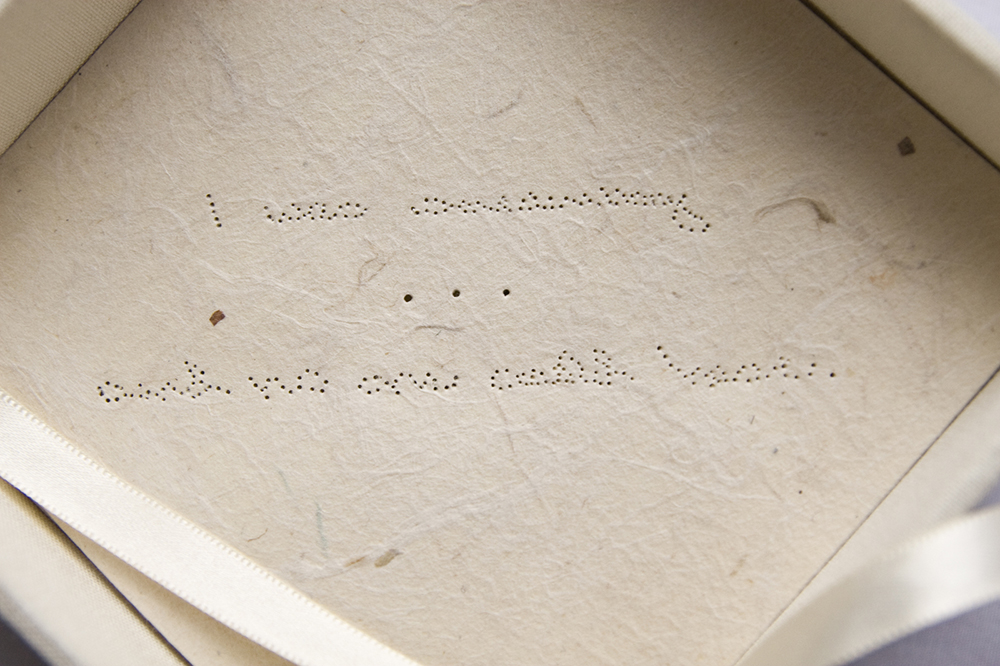 Back to Thumbnails
I was screaming and no one could hear.